Diversity is not simply a matter of regulatory compliance, or even social justice. It is also a business-performance imperative. Attracting talented people from all backgrounds enriches our business and the lives of our employees. It drives productivity, creativity and innovation. As such, it is integral to the delivery of our strategy, as is creating an environment in which all Bloomsbury employees feel a sense of belonging. We believe that diversity and inclusion go hand in hand.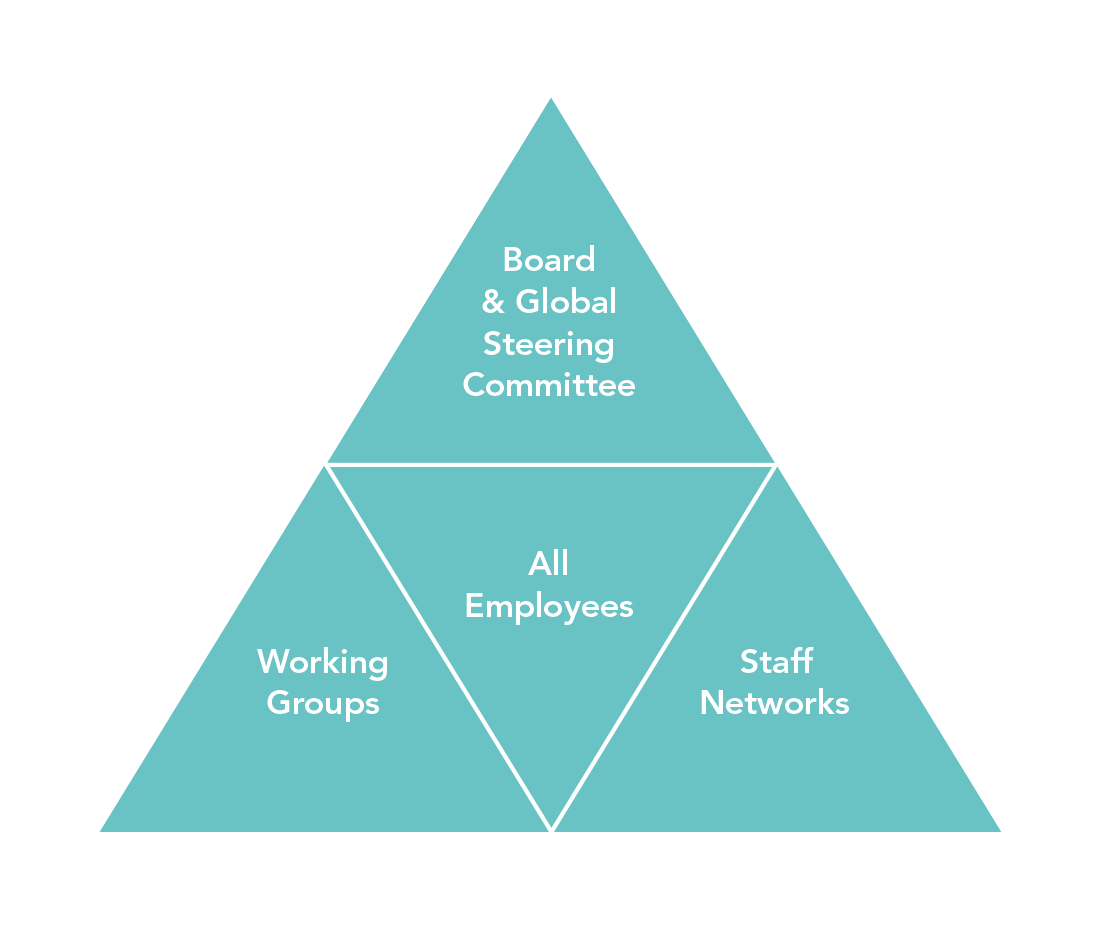 Since launching our Global Diversity, Equity and Inclusion ("DE&I") Action Plan in May 2021, created in collaboration with staff, we have been driving tangible positive change across all areas of our business and contributing to wider industry discussions. We are determined to do the vital work needed to make publishing a more inclusive industry, both in terms of authors and employees. We know that diversity in our organisation leads to better culture and performance. A copy of the DE&I Action Plan can be found at https://www.bloomsbury.com/diversity-equity-inclusion.
We have a diverse workforce and management team led by a gender diverse Board. The majority of senior managers and employees worldwide in the Group are women. As at 28 February 2022, the number of employees by each gender is shown below.
In line with UK regulations, Bloomsbury has provided information on its Gender Pay Gap in the UK (see www.bloomsbury-ir.co.uk). We have benchmarked our Gender Pay Gap against the publishing industry and will continue to identify best practices to close the gap.
Currently in the UK, 13.4% of staff are from ethnic minority groups and in the US, the figure is 19.8%1.
One out of the seven Directors on Bloomsbury's Plc Board is from a minority ethnic group, in line with the recommendations of the Parker Review.
During 2021/2022, the Company's Global DE&I Steering Committee continued to support our DE&I Working Group and DE&I Project Managers, who foster a working environment that is welcoming and supportive of difference and individual well-being, while at the same time promoting an inclusive culture in which our workforce feels connected by a common purpose and shared values. The DE&I Working Group is supported by our Staff Networks.