See the Plc Board page for details of main board directors and company secretary.
Bloomsbury Consumer (MD: Emma Hopkin)
Emma Hopkin is Managing Director of Bloomsbury Consumer publishing. Previously she was Managing Director of Macmillan Children's Books where she led the acquisition of the non-fiction children's publisher Kingfisher. Prior to being Managing Director she was Sales and Marketing Director. Previously she worked in marketing roles at Routledge, where she began her publishing career and Houghton Mifflin.
Bloomsbury Non-Consumer (MD: Jenny Ridout)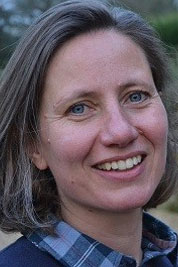 Jenny Ridout is Managing Director of Bloomsbury Non-Consumer publishing, which includes Academic, Professional, Special Interest and Bloomsbury Digital Resources. Prior to this role Jenny had global responsibility as head of Bloomsbury's academic publishing where she oversaw the integration of several acquisitions. She has many years of experience in digital resource publishing, being responsible for the creation and rapid growth of Drama Online as Project Director, for which she won the Futurebook Digital Achiever industry award. Jenny was previously the Editorial Director for the Methuen Drama and Arden Shakespeare lists and started her career in publishing at Elsevier where she was the global Publishing Director for the specialist trade and professional media imprint, Focal Press. Jenny is a member of the Higher Education and Academic Councils of the Publishers Association and is on the Industry Advisory Board for the publishing course at Oxford Brookes University.
Group service functions - Sales, Marketing & Production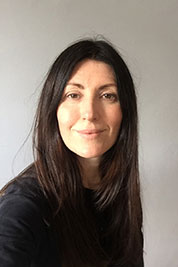 Kathleen Farrar is Group Sales and Marketing Director. Kathleen joined Bloomsbury in December 1998 as International Sales Manager. She began her publishing career working in the leading independent bookstores in Sydney, Australia before moving to Allen & Unwin as Sales & Promotions Manager. She has held a number of senior sales and marketing roles including Managing Director of Bloomsbury Australia based in Sydney. In January 2013 she returned to the UK to take up the position of Group Sales and Marketing Director, responsible for global sales and marketing for the four Bloomsbury divisions, across print and digital.
Louise Cameron is Group Production Director. Previously the Production Director at Continuum International Publishing, she has also been the Publishing Services Director at Kogan Page, Editorial Manager at Children's Encyclopaedia Britannica, Managing Editor at Cassell, and Publishing Manager at The Crowood Press where she began her career as a desk editor in 1988. Louise spent eight years (1990 to 1998) in the USA where she held a teaching post in the Department of English, Philosophy and Languages at Arkansas State University while serving as a freelance editor for various university presses including Chicago, New Mexico and Florida. She joined Bloomsbury in 2011 at the time of the Continuum acquisition.
Bloomsbury overseas offices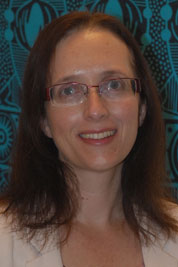 Liz Bray is Managing Director of Bloomsbury Australian and joined Bloomsbury in April 2018. Liz began her career as a bookseller in Sydney then moved to Allen & Unwin where she worked in various Marketing and Product Management roles before heading up Allen & Unwin's Children's and Young Adult Books division for five years. Prior to joining Bloomsbury Liz was Deputy Sales Director at Simon and Schuster Australia.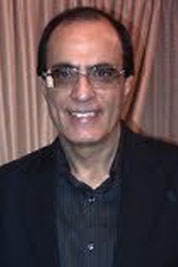 Rajiv Beri was appointed Managing Director of Bloomsbury Publishing India in March 2012 prior to which he was managing Director of Macmillan India from 1995-2011, head of Palgrave in India from 1990-94, Publishing Director of Macmillan India from 1987-1994 and Publishing Chief of Tata McGraw-Hill India from 1976-1987. Rajiv has extensive knowledge and expertise in the educational, higher academic and trade books markets and is an authority on these areas in the Indian publishing community. Rajiv has an Honours degree in Law with postgraduate management qualifications from Faculty of Management Studies, Delhi University, and also the Advanced Management Program from the Wharton School, USA.
Adrienne Vaughan is Chief Operating Officer of Bloomsbury Publishing USA. Adrienne's background spans both children's and academic publishing and includes large international companies as well as a start-up. She began her publishing career at Scholastic. After obtaining her MBA from NYU Stern School of Business in 2007, she joined Disney Publishing Worldwide and grew to lead their finance department. Adrienne went on to drive step-function growth at start-up Little Pim, followed by leading the US Finance department at Oxford University Press. In 2015, she was recruited back to Disney as Deputy Publisher, Disney Book Group, where she led the Disney Press and Marvel Press imprints and oversaw the profitability goals of the overall group. Adrienne joins us from Trustbridge Global Media, where she served as Senior Vice President responsible for leading the design and integration of people, processes, and systems across a growing portfolio of publishers, including Holiday House, Peachtree Publishing, and Candlewick/Walker.